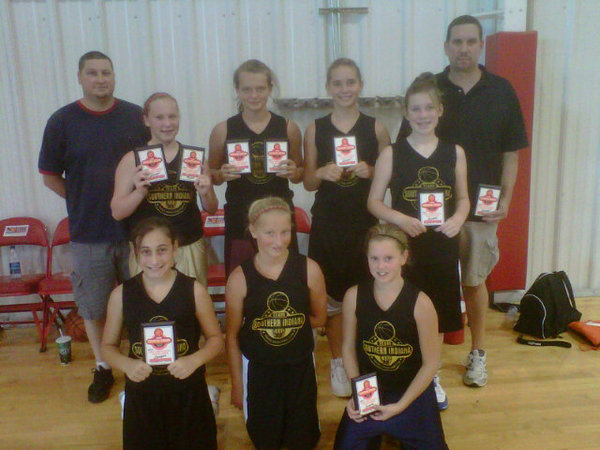 Week five scores and highlights from the Team Southern Indiana Girls' Middle School Summer League at Nolan Fieldhouse:
Semifinals
The Boilermakers got 16 points from Justice Burdin and 15 from Kaitlyn Henning, both of Charlestown, to advance to the league championship, beating the Bulldogs 45-37. East Washington's Ryana Watson paced the Bulldogs in defeat with 15.
Scribner's Jenna Shine and New Washington's Lexie James each scored 11 points as the Irish defeated the Hoosiers 42-31. Austin's Taylor Means paced the Hoosiers with seven.
Championship
Burdin finished with a game-high 20 points and Switzerland County's Brooke Todd chipped in 12 as the Boilermakers, also the league's regular season champions, held on in the closing minutes to win the TSI Girls' Middle School Summer League, beating the Irish 41-37. The Irish were led Silver Creek's Sydney Voyles (16).