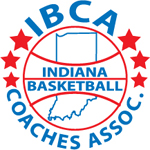 The Indiana Basketball Coaches Association and the IHSAA will conduct their ninth-annual Top 100 Underclassmen Showcase during the NCAA's "live" recruiting period for Division I college coaches for boys Monday, July 11, and for girls Tuesday, July 12, at Indianapolis Ben Davis High School.
Participants will be "involved in controlled drills and scrimmage games throughout the day," according to the association.
Here is a listing of Southern Indiana-area players selected to participate:
Boys
Bryant Ackerman, Loogootee; Sebastian Baggett, Springs Valley; Alphonso Baity, Evansville Memorial; Caleb Begle, Jasper; Brandon Beam, Borden; Ian Bowling, Salem; Zach Bowling, Salem; Trey Bradley, Orleans; Damon Brown, Bloomington North; Nick Crays, North Daviess; Ernie Duncan, Evansville Harrison; Dylan Ervin, Washington; Luke Galle, Columbus East; Evan Henry, Columbus North; John Herzog, Milan, Bryce Huebner, Northeast Dubois; Isaiah Jones, New Albany; Keegan Kincaid, Switzerland County; Jared Lauer, South Spencer; Brett McCory, Brownstown; Grant Meyer, Silver Creek; Adam Miller, Hauser; Ty Pauley, Evansville North; Jake Rennekamp, Lawrenceburg; Nathan Rich, Columbus East; A.J. Schmidt, New Albany; Blake Simmons, Castle, Jalen Snodgrass, Brownstown; Clayton Sullivan, West Washington; Kendall Thompson, Charlestown; Christopher Tomlinson, Evansville Central; Ashton Wagler, Barr-Reeve; Conner Wittmer, Loogootee; Kyle Wuest, Edinburgh; J.T. Yoho, Eastern Greene.
Girls
Michaela Brockman, Shoals; Allyson Bunch, Columbus East; Emily Clayton, Silver Creek; Natalie Cohlmeyer, Evansville Memorial; Kamaren Cole, New Albany; Warfield Shai Cross, Bloomington North; Kendyl Dearing, Southridge; Lindsey Graber, Barr-Reeve; Mackenzi Hayes, Tell City; Jenna Hountz, East Central; Chelsea Jellison, Crawford County; Jenna Knepp, Barr-Reeve; Mikala Lomax, Columbus East; Erin Mikel, Borden; Kelsey Miller, South Central; Maura Muensterman, Columbus East; Leah Meyers, Bedford North Lawrence; Courtney Ogle, Columbus East; Brandi Ponder, Southwestern; Maggie Ritter, Gibson Southern; Brittani Rizzi, Bedford North Lawrence; Sophia Sears, Paoli; Rashwanda Shamell, Evansville North; Rhagen Smith, Sullivan; Wynter Wagoner, Loogootee; Leah White, Providence.