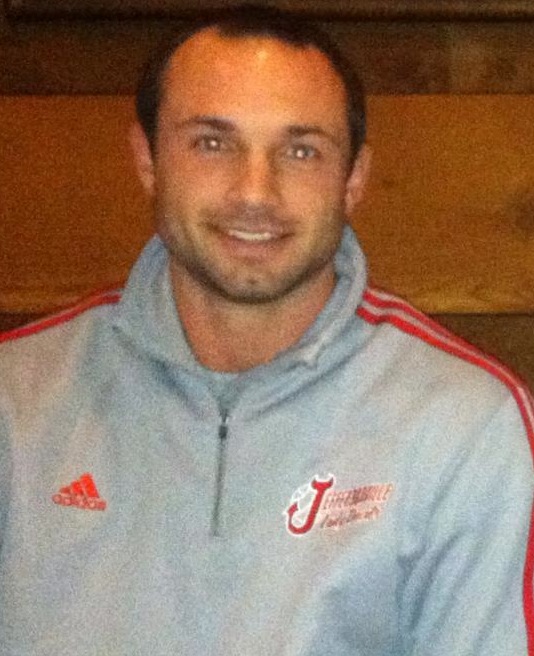 Matt Pait was named new varsity boys' basketball coach Tuesday night, replacing Chad Gilbert who left to take an administrative position at Charlestown High School.
Here's a detailed history of Pait's basketball involvements:
COACHING CAREER
Graduate assistant for one season at Lincoln Memorial, a NCAA Division II program in Harrogate, Tennessee.
Varsity boys' assistant and junior varsity coach for four seasons at Jeffersonville.
Varsity girls' head coach for one season at Jeffersonville.
PLAYING CAREER
Four-year varsity player at Jeffersonville; captain for three seasons.
Three-time Hoosier Hills Conference all-conference winner.
First-team All-State as senior in 2003.
First-team academic All-State as senior in 2003.
Eighth in career scoring at Jeffersonville.
Played one season at Gardner-Webb University, a NCAA Division I program in Boiling Springs, North Carolina.
Played three seasons at Bellarmine in Louisville.
Named to All-Great Lakes Valley Conference team in 2005.