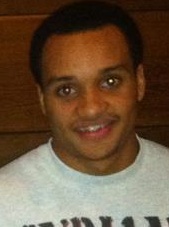 Clarksville senior Andrew Jones knew after one campus visit that Holy Cross College in Notre Dame, Ind., was the right fit.
"I've been thinking about (the school) ever since I took my first visit up there," said Jones, who gave a verbal pledge Thursday afternoon to Holy Cross, a NAIA Division II program that competes in the Chicagoland Collegiate Athletic Conference. "It's a smaller college and you get a lot more attention in the classroom. That stuff was attractive to me.
Jones received interest from an array of area small-colleges, and had recently been contacted by NCAA Division II powerhouse Bellarmine.
"I wanted to get far enough away but not too far so parents and family could be there to support me," Jones said.
Jones, a 6-foot-2 guard for the Generals, expects to "mainly be a playmaker" at Holy Cross, he said.
"It's a big relief to have (the recruiting process) over. We want to win another sectional and (advance) as far as we can in the tournament this year."
HOLY CROSS COLLEGE AT A GLANCE
About: Holy Cross College is a Catholic, co-ed, residential college offering Bachelor or Arts degrees.
Location: A 150-acre wooded campus in Notre Dame, Ind., which is situated just north South Bend. Notre Dame is the home to three colleges: Notre Dame, St. Mary's and Holy Cross.
Mascot: Saints.
Undergraduate enrollment: 450-500.
Athletics affiliation: NAIA Division II.
Conference: Chicagoland Collegiate Athletic Conference.
2012-13 record: 14-18 overall; 9-15 in conference play.
Head coach: Mike McBride, who is entering his first season at the school. McBride, a former associate head coach at IU Southeast from 2004-2007,  comes to Holy Cross after five seasons as associate head coach as Tusculum College in Greenville, Tenn.