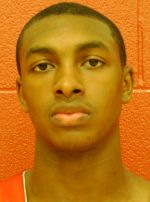 After a productive spring on the AAU circuit, Jeffersonville senior A.J. Adams has seen his stock rise and his college recruitment increase.
Now, the 6-foot-4 forward is focused on July, the month NCAA Division I coaches can evaluate potential recruits.
"I'm excited about July," Adams said. "I want to help my team (Team Southern Indiana Red) do well, and I'd like to get more Division I schools looking at me. Bascially, I just hope to get more exposure."
At this point, Eastern Illinois and Eastern Kentucky are Adams' primary college suitors. Many Division II and small-college programs also have been in contact, he said.
Adams — whose AAU team will participate in July at the Hoosier Shootout, Kentucky HoopFest, Best of the Midwest and USSSA Nationals — is excited about his high school team's play this month, too.
"Our young guys are coming along very well," he said of Jeffersonville's summer play. "We're finally beginning to play together and understand what everyone can do."