December 12, 2011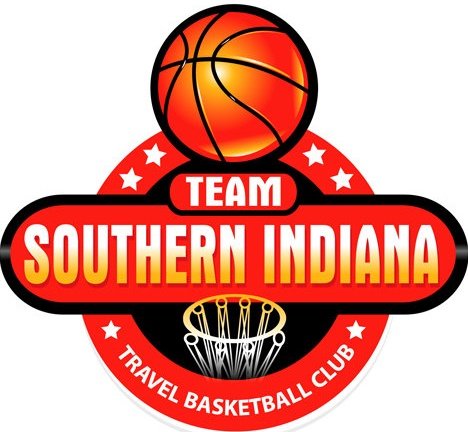 The Team Southern Indiana Travel Basketball Club will no longer offer travel teams beginning in 2012.
→ Discuss this postCategory: Uncategorized
Tags: Team Southern Indiana
November 29, 2011
Jordan Burton is headed to IU South Bend following his senior year at Edinburgh, he confirmed tonight with Hoosier Hills Hoops.
Burton, a 6-foot-8 center, chose the Titans' NAIA Division I program over serious consideration from Franklin, Huntington, IU East, Manchester and Mount Vernon Nazarene, among others.
"(IU South Bend) made me feel wanted from the get-go," Burton said. "I will fit in the style they play very well, and I also love the coaches."
→ Discuss this postCategory: Uncategorized
Tags: Edinburgh, IU South Bend, Jordan Burton
August 7, 2011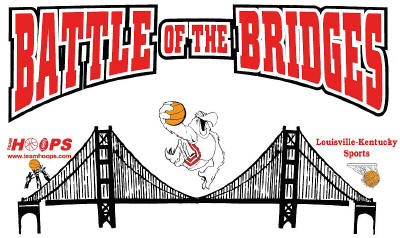 The Indiana stars built a 50-38 halftime lead over Kentucky but couldn't hang on down-the-stretch, losing 94-89 to Kentucky Saturday night in the Battle of the Bridges' boys' varsity contest at MidAmerica Sports Center in Louisville.
Jeffersonville senior-to-be Trice Whaley exploded for a game-high 27 points — including a near full-court shot at the first-half buzzer — to pace Indiana in the defeat. Whaley was named Indiana's most valuable player for the second year in a row.
Borden's Brandon Beam added 11 points and Rock Creek's Keontez Malone 10 for Indiana. O'Brien Hobbs, of Louisville Fern Creek, led Kentucky with 19.
Other results
Kentucky also scored a victory over Indiana in the girls' varsity match up, 75-50. Jeffersonville sophomore-to-be Haley Vogen, who was named Indiana's MVP, led her team in defeat with 12 points.
In the boys' future stars game, which primarily featured rising sophomores and juniors, the Indiana team rallied to make the final result respectable, losing 89-80. Henryville sophomore-to-be Andrew Jones was the team's top performer, earning MVP honors for Indiana.
Kentucky breezed past Indiana in the boys' rising freshmen game, 59-41. Corydon's Bronson Kessinger, who is coming off a tremendous summer, garnered the MVP award for the Indiana stars.
→ Discuss this postCategory: Uncategorized

August 5, 2011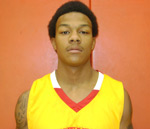 New Albany's Chris Whitehead, a Class of 2011 graduate, will attend Weatherford College, he told Hoosier Hills Hoops this afternoon.
Weatherford College is a junior college located in Weatherford, Tex.
Whitehead, who was an Indiana All-Star following his career at New Albany, expects to stay at the school for two seasons before jumping to a four-year institution, he said.
→ Discuss this postCategory: Uncategorized

July 23, 2011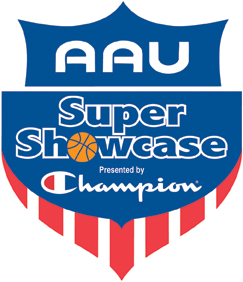 Team Southern Indiana's 2014 and 2015 Red teams began play Wednesday at the AAU Super Showcase in Orlando, Fla. Here are highlights from day one:
2014 Red
2014 Red trimmed an 11-point deficit to one point in the final period but couldn't get over the hump, losing 70-64 to the R.A.P. Memorial Squad (N.Y.) in their first game of pool play. Columbus East's Bryce Lienhoop tossed in 22 points, Brownstown's Chaz Schneider added 13 and New Albany's Dre McBirth 11 in the loss.
In their second pool contest, 2014 Red fell 56-51 to Team Richmond (Va.). Lienhoop again paced TSI, scoring 21 points, and Brownstown's Chase Klinge and Clarksville's Calvin McEwen each added seven.
2015 Red
Ferrari, of Chicago, Ill., defeated 2015 Red 44-28 in the team's first game of pool action. Floyd Central's Jackson Logsdon led TSI in defeat with seven points.
The Southern King (Ga.) edged 2015 Red in their second game, 62-55. Floyd Central's Lucas Miller and Rock Creek's Blake Joseph scored 10 a piece for TSI.
→ Discuss this postCategory: Uncategorized

July 17, 2011
Team Southern Indiana's 2013 girls team edged Indiana Blast Heat 46-39 Sunday afternoon to win the 10th-grade division at the Blue Chip Early Exposure Showcase in Louisville.
Corydon's Kayla Uhl, Brownstown's Kaylee Bennett and North Harrison's Kendra Lambert each totaled eight points in the championship game. Floyd Central's Niki Bruno and Brownstown's Kaley Wilkerson added seven a piece for TSI.
Uhl netted four consecutive free throws in the final two-minutes of the game to secure the victory, coach Will Eubank said.
The team went 5-0 on the weekend, winning all three pool play games and beating Pontiac (Mich.) Bears in the semifinals and Indiana Blast for the championship.
Other 2013 team members in attendance this weekend were Bedford North Lawrence's Lauren Boshears, Corydon's Savannah Eschbacher and Paoli's Sophie Sears. Lambert and New Washington's Ashley Johnson, both of TSI's 2014 team, played up this weekend.
→ Discuss this postCategory: Uncategorized